Bed Bug Killer vs. the Competition
Bed Bug Killer is formulated for professional exterminators. "Powerful" "Commercial Strength Formula" eliminates Eggs, Nymphs, and Adults Bed Bugs on contact. Nature's MACE Bed Bug Killer is a proprietary blend of All Natural, Organic, and Non-Toxic ingredients. Effective against Pyrethroid Resistant Bed Bugs!
Bed Bug Killer is our Strongest Commercial Grade Repellent Available on the Market Today! We concluded that – No other product comes close to the Power of Nature's MACE Bed Bug Killer.
We took the "Best" Bed Bug repellent on the market. We then analyzed which ingredients worked best. By combining the Best of the Best, we created Bed Bug Killer, The Ultimate Bed Bug Repellent.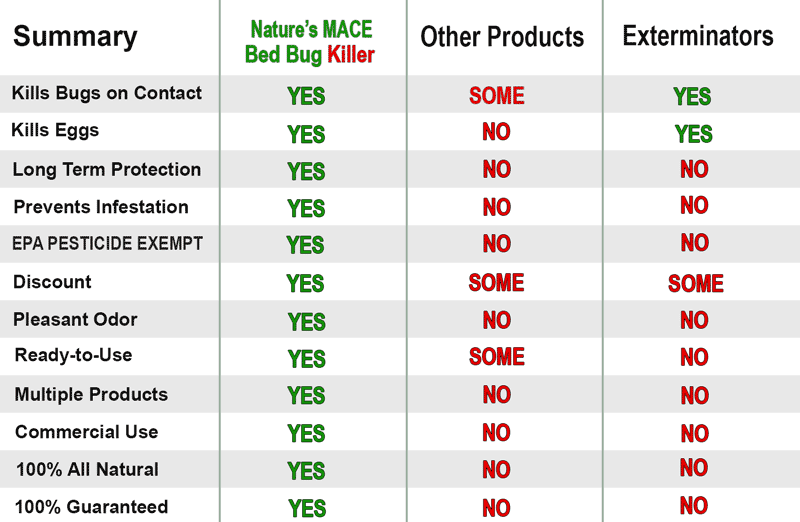 Call 800-760-0544 to speak with a Technician or Click to Shop Now!